Since it is October, much like I used to do on the Retroist site, I am attempting to write articles that will have something to do with the spirit of the Season. I believe that 1963's Famous Monsters Speak fits that bill nicely as it features both Dracula as well as Frankenstein's Monster in two stories on the LP. In addition after seeing the original advertisements for the record it would appear to have been produced by Jim Warren of Creepy and Famous Monsters of Filmland fame. It featured a script by Cherney Berg who not only handled the writing chores for other spooky children's records like Scary Spooky Stories and The Headless Horseman of Sleepy Hollow but he co-wrote and produced episodes of the 1950's TV series The Goldbergs as well. In addition Cherney worked as story editor for the 1966 animated King Kong animated series – which featured none other than Rankin and Bass as producers.
The actor tapped for Famous Monsters Speak was Gabriel Dell who made a name for himself thanks to the series of films through the late '30s until the early 50's – as a member of the Dead End Kids… which became the East Side Kids and finally the Bowery Boys. That means Dell acted alongside the likes of James Cagney, Ronald Regan, Claude Rains, Alan Napier, and Glenn Strange – who portrayed Frankenstein's Monster beginning in 1944's House of Frankenstein. And curious enough I should point out that Gabriel Dell is listed on the IMDB page for 1978's The Star Wars Holiday Special as the uncredited voice of Boba Fett for the Nelvana produced animated segment – although so is Don Francks… a little mystery to ponder there.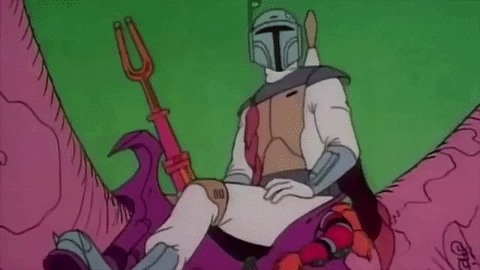 I feel that for a 1963 album, one that is meant to be for younger listeners – Dell's performances are incredibly hardcore. With the first story, thanks to a machine that was originally constructed by Dr. Frankenstein – the brainwaves of his famous creation are being played to an assembled hall of scientists. As the recordings prove however this monster borne from the genius of Dr. Frankenstein and electricity is a far cry from the 1931 film version of Boris Karloff – this monster lives up to it's name!

The second tale finds a reporter who is feverishly writing of how he discovered the resting place of Count Dracula – deep below the British Museum. And for my money this second offering is the stand out story, thanks again to Dell who definitely tries to channel a bit of Bela Lugosi into his performance. Besides how can you resist an incredible bit of dialogue from the script by Cherney Berg like this:
"Come closer… closer… closer, look, look into the coffin. Such things cannot exist? Heh, heh, heh, heh. But I am here and you have eyes to see me… no, I will not harm you. Why? I have a purpose… you will tell the people who walk above the ground that Count Dracula lives. You will tell them of me and how one day I shall come for them… there are many things in the dark that are beyond the ken of human imagination."
With that, grab your favorite snack and beverage – turn down the lights if you are able and let us enjoy Famous Monsters Speak!