Friends, being a Monster Kid practically since birth, I have been drawn to the actors that are generally described as 'character actors'. Those entertainers in films and TV that you look forward to seeing their name in the opening credits… if they are lucky… because you know that you'll will probably get a great performance from them, no matter the budget of the film. Off the top of my head a few of those iconic actors include Dick Miller, Jeffrey Combs, Lin Shaye, David Morse, Keith David, Alfre Woodard, and of course Sid Haig. Sadly we learned today that Haig, the iconic 80 year old actor, has passed away. While he might be best known now for playing the charming and equally chilling Captain Spaulding in three of Rob Zombie's films – the truth is he left behind a legacy that included 149 acting credits. Many of those roles were as the heavy – either as the guest villain or a henchman in a show like Batman or The Man from U.N.C.L.E.. But he was equally at home in feature films such as 1967's Spider Baby or, the Maddest Story Ever Told, 1969's Pit Stop or even in that same year Che! where he co-starred with the likes of Omar Sharif who played the Argentinian revolutionary.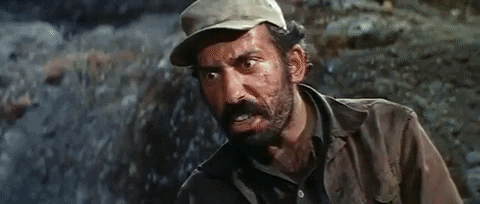 Sid Haig was born as Sidney Eddie Mosesian in Fresno, California and after going through a rapid growth in his youth began to take dance lessons, in an effort to improve his motor skills. Apparently he took to it well enough that he started to be paid for his dancing in a Christmas show put on for children – all of this at the age of seven years old. In addition he joined a vaudeville revival show and as he grew older showed that he was also musically adept with a gift for the drums – thankfully his parents fostered this gift with a drum set of his own, which is how one year after high school he was signing a recording contract and appeared on the hit song "Full House" by the T-Birds in 1958!
Haig's first television role came soon after with a part in the popular 1962 The Untouchables as Augie the Hood but he would soon be appearing in feature films like The Firebrand, Blood Bath, Point Blank, THX1138, and 1973's Emperor of the North to name just a few of his early movies. While Sid Haig would become one of my favorite character actors I first knew him as the villainous Dragos from Filmation's live action TV show Jason of Star Command which originally began airing on September 9th of 1978. That sci-fi series which was presented as a throwback to the Flash Gordon and Buck Rogers serials of old was first seen as part of Filmation's Tarzan and the Super 7 animated series – it also featured a few other character actors that you might recognize.
Sid Haig would continue to guest star on many of the popular TV shows of the day from The A-Team to Amazing Stories as a thug on the episode entitled Remote Control Man – sadly the actor was finding no satisfaction in the roles he was accepting at the time and retired for about five years beginning in 1992. Later he would say of his decision to momentarily call it quits with acting – making a vow to himself:
"I'll never play another stupid heavy again, and I don't care if that means that I never work, ever."
Interestingly enough, thanks in no small part to his roles in Roger Corman films and Blaxploitaiton movies, he was offered the role of Marsellus Wallace in Quentin Tarantino's Pulp Fiction back in 1994. Haig had said he regretted the decision to pass on that role but felt that his ability to be a name actor had been hampered by all those heavy roles he had taken on popular TV show – plus he was concerned about the number of shooting days that had been allocated for the locations in the film. For what it's worth he of course got his chance to appear in one Tarantino's films just a mere three year later – as the Judge in Jackie Brown and as Jay in 2004's Kill Bill: Vol. 2. It was after appearing as a pirate in Rob Zombie's "Feel So Numb" music video that he was cast in 2003's House of 1000 Corpses as Captain Spaulding…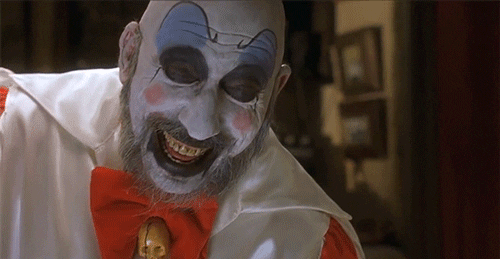 … a part he would play in two additional films with 2005's The Devil's Rejects and just recently in 3 from Hell. In all honesty I wasn't going to write an article for the passing of Sid Haig, others online have summed up their feelings on his passing far better than my overview of his career. It's just that I kind of felt I had to write something – Sid Haig has left quite a bit of entertainment behind as his lasting legacy – it still hurts though to know he won't be showing up in a new film or television show. So rest in peace Sid Haig, thank you from the bottom of my heart for the amount of entertainment you have given us over the years… you will be missed.