Friends, this is a very special episode of the Pop Culture Retrorama Podcast – not only am I discussing 1954's I Am Legend but once again I have been graciously invited to take part in the Super-Blog Team Up. That gathering of like-minded individuals who blog or produce podcasts that focus on various subjects of pop culture. As always there is a central theme that ties all of the Super-Blog Team Up articles and shows together – this time the subject is Immortal – which immediately made me think of vampires. Personally I believe there is no better piece of vampire and post-apocalyptic literature than Richard Matheson's 1954 masterpiece – I Am Legend. A horrific look at one man's survival that is equally terrifying and at the same time a thrilling sci-fi/horror offering. One that Hollywood has since it's publication attempted to adapt into big screen motion pictures – starring the likes of Vincent Price, Charlton Heston, and back in 2007 there was I Am Legend starring Will Smith. As I point out in the show itself though for my money I prefer Price's 1964 version – The Last Man on Earth.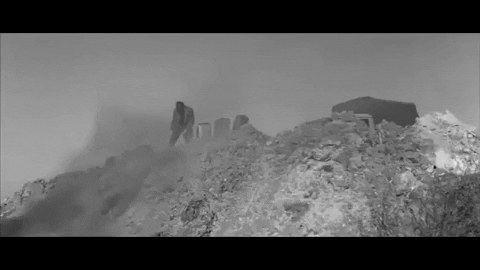 For I Am Legend I do my best to provide a mostly non-spoiler overview of Matheson's book – hitting on some of the highlights of the novel and even providing some excerpts from the novel. I also briefly touch upon the life and career of Richard Matheson, especially in regards to his membership in that writer's group known as the Southern California Sorcerers – a membership that included the likes of Ray Bradbury among others. As I point out in the podcast – there is an absolutely exceptional article about that really special group of fellow writers and friends that I found on the Rod Serling Memorial Foundation page.
And while the majority of the show is most certainly devoted to Matheson's I Am Legend, I couldn't help but add a few interesting tidbits on the movie adaptations – including what Charlton Heston of The Omega Man though about the 1964 film.
If you have any suggestions for topics you would like for us to cover in a future episode -or possibly you have comments on the current show itself, email them to me at VicSage@Retroist.com. You can also contact me on Twitter and on Facebook. In addition I certainly hope you will take the time to visit the Saturday Frights Facebook Page. There you can find posts from Rockford Jay, Preston Griffith and myself on a daily basis.
The theme used at the beginning and ending of this episode was provided by Earl Green, if you enjoy his work, make sure to check out his exceptional spot on the internet – TheLogBook.com – let him know we sent you.
So thank you as always for taking time out of your busy schedule to listen to the Pop Culture Retrorama podcast and I hope you enjoy I Am Legend!
Subscribe to the Pop Culture Retrorama Podcast:
Directly download the Pop Culture Retrorama Podcast:
The Superhero Satellite: IMMORTAL Peter LOVES Mary Jane (One More Day)
Between The Pages Blog: Big Finish – Doctor Who's Finest Regeneration
The Unspoken Decade: Opposites Attract – Archer & Armstrong
Comic Reviews By Walt: TMNT and Highlander
Comics Comics Comics Blog: Dr. Fate
Chris Is On Infinite Earths: Podcast Episode 26 – Resurrection Man 1997 & 2011
The Source Material Comics Podcast: Vampirella "Roses For The Dead"
Radulich Broadcasting Network: TV PARTY TONIGHT – Jupiter Ascending commentary
Magazines and Monsters: Podcast episode – Kang/Immortus: Avengers-Kang: Time and Time Again TPB (Avengers 69-71)
Dave's Comic Heroes Blog: Multi-Man
In My Not So Humble Opinion : It Came from the 1990s – Ivar the Timewalker
The Daily Rios: Arion the Immortal (1992 Mini-Series)
Black, White and Bronze: What Price Immortality? A Review of Red Nails