Welcome to a new episode of the Saturday Frights Podcast – for this matinee episode – those shows that should be shorter in running time – the Projectionist and myself tackle the recently released Scary Stories to Tell in the Dark. We give a basic overview of the film while remaining safely in the non-spoiler territory side of reviews. Scary Stories to Tell in the Dark is a film that I have most certainly been looking forward to since I heard that it had gone into production – as I share in the podcast episode itself, the book series by Alvin Schwartz and Stephen Gammell are one of the more pleasent memories of my early school years. If you are running short on time and are not able to listen to the new show I'll tell you this – Scary Stories to Tell in the Dark is a wonderfully creepy adaptation that is big on atmosphere, legitimate jump scares, and at times will make you wonder how it got away with a PG-13 rating.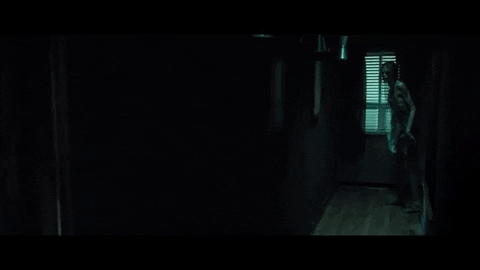 I can't really think of a better team to tackle the adaptation of Scary Stories to Tell in the Dark than those responsible for the film, none other than Guillermo del Toro and Director André Øvredal. The latter is responsible for Trollhunter, a stellar found footage offering from 2010 as well as the TRULY terrifying The Autopsy of Jane Doe from back in 2016. I am an absolute devotee to the films of Guillermo del Toro – have been since I was lucky enough to catch 1993's Cronos – it remains a dream of mine to somehow be able to visit his Bleak House.
On this podcast episode as we always attempt to do – the Projectionist and myself share what I hope are some of the more interesting facts and trivia. Since the subject is Schwartz and Gammell's Scary Stories to Tell in the Dark, we talk a bit about the controversy that surrounded the book series. In fact if you would like to go into even greater detail on why the books were being demanded to be removed from school libraries by certain parent groups – there is an excellent documentary entitled Scary Stories that you should check out.
If you have any suggestions for topics you would like for us to cover in a future episode -or possibly you have comments on the current show itself, email them to me at VicSagePopCulture@gmail.com You can also contact me on Twitter and on Facebook. In addition I certainly hope you will take the time to visit the Saturday Frights Facebook Page. There you can find posts from Rockford Jay, Preston Griffith and myself on a daily basis.
As always, thank you for taking the time join the Projectionist and myself for the Saturday Frights Podcast – we hope you will enjoy our discussion on Scary Stories to Tell in the Dark!
Subscribe to the Saturday Frights Podcast:
[iTunes] Subscribe to the Saturday Frights Podcast (MP3)
Directly download the Saturday Frights Podcast: