Hello there and thanks for dropping by to check out this first posting of the Pop Culture Retrorama site. Pardon the dust as we slowly get everything in order. A very good question might be what is Pop Culture Retrorama? The short answer is a destination for all those that like to share their memories and joy of things of the past – in particular those memories that pertain to the vast offerings of pop culture. Do you fondly recall the likes of the Nintendo Entertainment System or the Playstation – when MTV and Saturday cartoons were must see TV – or how it felt when you walked out of your local movie theater humming Huey Lewis and the News' Power of Love or My Heart Will Go On from 1997's Titanic? If the answer to any of those questions is yes then you most certainly get the idea of what the Pop Culture Retrorama site is all about.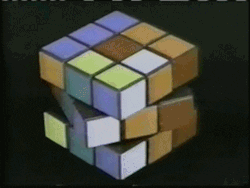 Now for a little longer answer to what is Pop Culture Retrorama, friends. For nearly a decade I was lucky enough to be part of the Retroist site – thanks to that iconic site I was able to share my love of all things retro and retro related. That included creating a handful of podcasts that covered all manner of subjects – like the Saturday Frights Podcast, where I could tackle my love of horror movie and TV shows. Or the Diary of an Arcade Employee podcast as I am fortunate enough to work at a thriving retrocade in my neck of the woods – I thought others would like to hear about the history and details of those classic arcade titles. With Retro Radio Memories I share my love of Old Time Radio shows such as The Shadow, Lights Out, and Suspense to name a few. The Projectionist's Sinister Tales of Terror is a curious one as it features my co-host from Saturday Frights, that shadowy cinephile known as the Projectionist – sharing some creepy stories he has managed to collect concerning what goes down around his "Haunted Drive-In". Then of course there is the Pop Culture Retrorama podcast which deals with what you think – all things retro related in pop culture – Conan the Barbarian, The Banana Splits, DC Comic's Starman, and even The New Scooby-Doo Movies to name a few of the subjects I've covered so far.
So in one way the Pop Culture Retrorama site is a way for me to host the podcasts that I've had a hand in helping to create. But more importantly, it is my desire to take a little of what I learned from The Retroist, continuing to enjoy that feeling of sharing not just my memories of pop culture but to also let others share their own thoughts and memories. Because in almost a decades worth of writing I've come to the conclusion that there is nothing greater than our past experiences and the desire to share them – so hop on down to the Pop Culture Retrorama vault and share some of your own memories!