Friends, thank you for joining us once again for the Diary of An Arcade Employee Podcast, on this show I am going to be tackling that legendary 1981 platformer from Nintendo – the one and only Donkey Kong! As always I do my level best to share with you interesting facts about the game as well as those responsible for it's creation – like Shigeru Miyamoto (Super Mario Bros., The Legend of Zelda) and Gunpei Yokoi (Nintendo's Game Boy). In addition to making sure that I provide my memories of first encountering Donkey Kong in my youth – I have even managed to provide a few vintage audio treats for your listening pleasure during the podcast.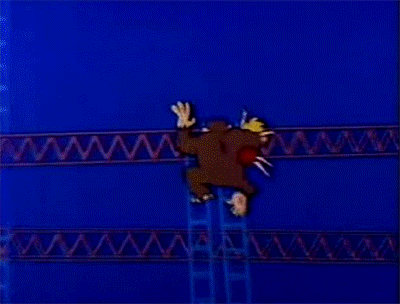 There is a lot to love about Donkey Kong and a reason the character itself is still around 38 years after he was first introduced. One of those reasons I believe is that the gameplay is simple enough to pick up quickly after just a few seconds of reading the instructions on the arcade cabinet. In addition while the difficulty of Donkey Kong is legendary – I would argue it succeeds by being fair and straightforward and not discouraging a Player for losing their last life.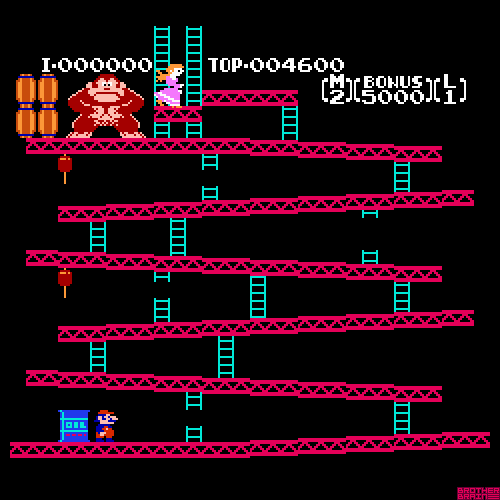 As I have tried to do in all of the Diary of An Arcade Employee podcasts, I fill you in on the history of the Donkey Kong game as it relates to the Arkadia Retrocade. The arcade in my neck of the woods that I have the privilege of working at – perhaps I should say as an arcade employee I am better suited as it's chronicler?
So without further ado, please have a token on me and step up as I discuss the history and legacy of Nintendo's Donkey Kong on the Diary of An Arcade Employee Podcast!
If you have a moment, why not help us reach new listeners? Not only subscribe but leave us a rating and review for the Diary of An Arcade Employee podcast – whether that be on iTunes, Google Podcasts, or Spotify?
If you possibly have suggestions for future episodes or want to chat about the current show – you can reach me at VicSagePopCulture@gmail.com. You can find me on Facebook or Twitter and make sure to check out the Arkadia Retrocade Facebook page. Or for daily updates you can hop on over to the Diary of an Arcade Employee Facebook page – heck -you can see videos and more fun a couple of times a week by checking out my Instagram page!
Subscribe to the Diary of An Arcade Employee Podcast:
[iTunes] Subscribe to the Diary of An Arcade Employee Podcast.
Download the Diary of An Arcade Employee Podcast:
Episode Mirror #1 (MP3)
Episode Mirror #2 (OGG)