Friends, with November having finally passed us by, the self-imposed month long hiatus on podcasting is over. To celebrate the return of the Diary of An Arcade Employee podcast, I am going to be discussing 1991's Sunset Riders from Konami. For what it might be worth this marks the first episode where I tackle a classic 4-Player arcade title – in addition, on this episode I am joined by a very special guest. Quite possibly the youngest fan we have in fact, the esteemed William Burton – who just happens to be as big a fan of Sunset Riders as I am. You might be interested to know that William is the Son of Gary Burton – a fellow writer for this site as well as being the chief technician now at the Arkadia Retrocade.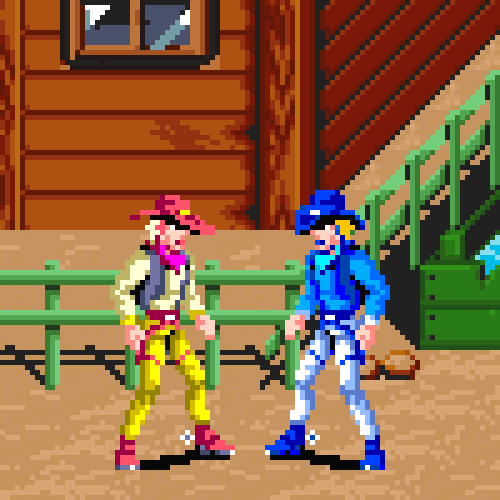 As always I have tried my level best to shine a spotlight on those talented individuals responsible for bringing Sunset Riders to life and to the arcades. In addition I have managed to find a few vintage audio treats for your listening pleasure – to say nothing of giving a brief rundown on the gameplay for the title.
I do thank you for taking time out of your very busy schedule to check out the show – I think you will find this is a special show, I had an amazing amount of fun with it and hope you will enjoy it. Strap on your six-shooters and saddle up as we tackle 1991's Sunset Riders!
If you have a moment, why not help us reach new listeners? Not only subscribe but leave us a rating and review for the Diary of An Arcade Employee podcast – whether that be on iTunes, Google Podcasts, Stitcher or Spotify?
Our ending theme which is entitled "River Raid", was graciously provided by the talented Tony Longworth. If you like what you hear you can listen to more of his work over on his SoundCloud page.
If you possibly have suggestions for future episodes or want to chat about the current show – you can reach me at VicSagePopCulture@gmail.com. You can find me on Facebook or Twitter and make sure to check out the Arkadia Retrocade Facebook page. Or for daily updates you can hop on over to the Diary of an Arcade Employee Facebook page – heck -you can see videos and more fun a couple of times a week by checking out my Instagram page!
Subscribe to the Diary of An Arcade Employee Podcast:
[iTunes] Subscribe to the Diary of An Arcade Employee Podcast.
Download the Diary of An Arcade Employee Podcast:
Episode Mirror #1 (MP3)
Episode Mirror #2 (OGG)